Wondering why is your WordPress has a slow response time? There could be a lot of reasons why your WordPress has a slow loading time. The good news is, you can fix it by fulfilling the 10 most crucial requirements.
The speed of your website is one prime factor that affects the overall user experience. If your site has a slow response time or lagging pages then there are high chances that your user will not convert.
Hence, you'll not be able to get sales because slow web page speeds not only lower down conversion rate but also site traffic, SEO performance & SERP rankings.
You see, website loading time can directly affect your entire online business.
Google Page Speed Insights is a tool to check the performance of your wordpress site. So, instead of wondering why is my WordPress site so slow, check out how your WordPress is getting slow web page speed & make sure to fix them to improve your website speed.
Now, let's dive into where your site is lacking in getting fast speed. So, without any further ado, here are the 10 factors which make your site slow to load.
1. Excessive Number of WordPress Plugins
It's not difficult to add an excessive number of plugins for various needs on your WordPress sites. However, too many plugins can slow down your WordPress. Also, plugins that are not optimized for speed can even more hurt your site speed.
Oftentimes, these heavy & unoptimized WordPress plugins are one of the topmost reasons behind making the WordPress site suddenly very slow.
With these free plugins and alternatives, every single page load has increased on your site. Each of these plugins adds additional load time, and some can even double your current loading time.
Therefore, deactivating each plugin individually from the dashboard is the solution left for the owners.
So, let's try to identify which plugin causes the extra load to your site and deactivate them as soon as possible. After deactivation of your Wordpess plugins, test your page speed once more. If your loading time shows improvement, then plugins might be your greatest enemy.
It is always recommended to have a backup of your website before doing any changes. Use backup plugins to help you. The fastest yet most important WordPress plugins are the best to use as they will make your site lightweight and ensure fast loading time.
W3speedster is getting lots of love from WordPress users. It carries all the necessary tasks such as image optimization, CSS & JS minification, caching & more to optimize website speed.
If your slow WordPress loading still persists, then let's jump to our second cause i.e. unoptimized images.
2. Uncompressed or Un-Optimized Images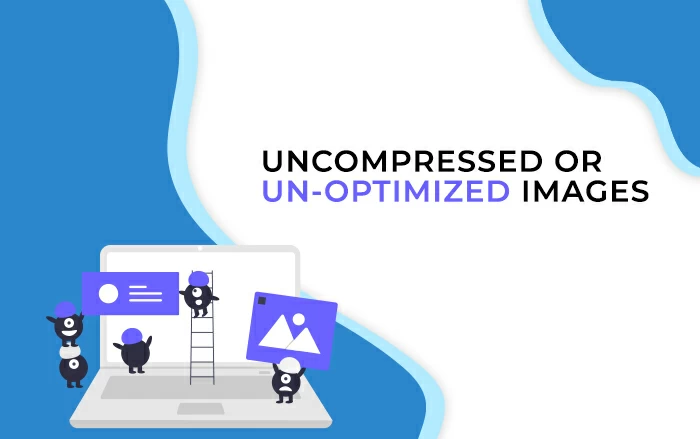 Where it is an e-commerce or blog, images are inevitable content resources on a website. But, when it comes to uncompressed high-quality images, they make WordPress heavy & increase loading time. Unoptimized images take too much time to load.
They might be ignorant sometimes, and without even knowing, you might be wondering "why my wordpress site is very slow to load"?
Yes, it's because of higher quality JPEG & PNG images that you are using without compression.
When you have very high-quality pictures on your site, they occupy more space. As far as the number of pixels, for instance, 4000px by 3500px is too huge, it will hinder your site by making it slower due to high loading.
Most of the desktop screens are 1920px wide and mobile screens are no more extensive than 700px. So, there is no reason for having pixels of the images this huge.
So, in order to fix your site's slow loading due to unoptimized images, you need to ensure to reduce the size of the images.
Compression is the one way to reduce the size of your product images or any image on the web. While compression can be lossy in quality for JPEG image file format, PNG image format can be compressed on lossless compression.
Don't worry there is another option for you. Lazy Loading is probably the best way for image optimization without sacrificing your quality.
With lazy loading, your Shopify or WooCommerce store images will only load when visitors will pass through them. This will defer your offscreen image loading and reduce your site load time.
There are loads of plugins to help you, for instance, it is a highly recommended and trustworthy  WordPress speed optimization plugin to help you reduce the size without affecting the quality of your pictures.
3. Slow Web Host/ Slow Server Time
One of the most common reasons why your WordPress site is slow is because of your WordPress website host or poor server response. You can not make your server response faster until you upgrade to hosting higher plans.
Yet, even after purchasing the highest plans, some hosting services can't work and makes a website slow to load. Not only they can make your WordPress admin slow, but they can lower down the whole website speed to a greater extent.
Certainly, there is generally no solution for it except switching to entirely a different and better server hosting.
Oftentimes, it is observed that your server host shares the hosting with other websites. A website might be hosted on a shared hosting server, which means that your website is sharing server space with other websites.
As a result, your shared hosting servers increase your site's slow loading. Make sure you keep an eye on it and better use a dedicated website server host to get faster speed hosting than the shared hosting servers, for instance, SiteGround and Bluehost can be worthy of your trust.
4. Render-Blocking Resources – Scripts, Stylesheets, and HTML
Another reason for your WordPress slow response time can be render-blocking resources such as scripts, CSS, stylesheets, and HTML. They can block the browsers from rendering your web page content to display on the user's screen.
You might see a huge delay in FCP (first contentful paint), the time at which the browser displays the very first content of the website, like, background colors, borders, text, or images.
So, Eliminating render-blocking resources will help your page load significantly faster. It is one of the effective ways to improve FCP and other content loads.
5. Unminified Long CSS or JavaScript on your site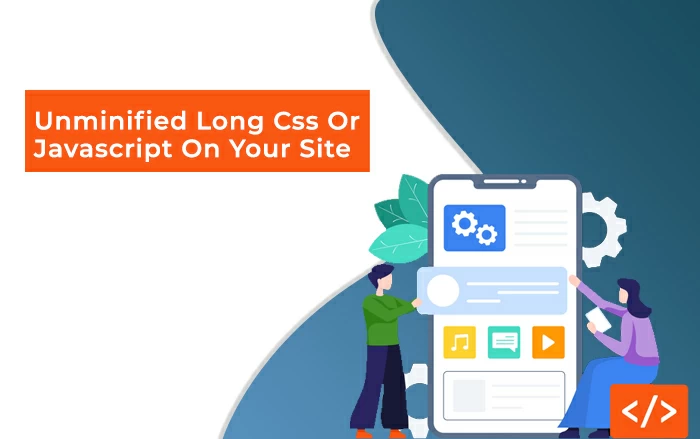 The CSS on your WordPress site is the thing that makes sites look great. CSS enables you to add color, fonts, layouts, design, and practically all that you see on your site. At the point when you have an excellent site, it frequently accompanies 100s or 1000s of lines of CSS.
In case, all these CSS files are left unchecked for minification, they usually add more loading time to your WordPress website. A considerable amount of these files occupy large site spaces, line breaks, and other data that make wordpress initial page load slow.
Therefore, it is important to minify your WordPress CSS files and Javascript. Fast themes are optimized for speed and created on clean CSS and don't rely on jQuery for javascript. This implies that choosing a better theme can be a great deal for CSS that is making your site slow and lagging.
6. Unnecessary Page & Post Redirects
Want to find another reason & need to know how to fix your slow wordpress site? Did you pay attention to unnecessary page redirections? If not, you have to take care of redirected pages and posts as they can also make your website slow to load and reduce overall speed.
You may have erased various pages by adding several redirects. But they can hinder the webpage as the site needs to load on different occasions for each and every single redirect.
Don't panic if you see a red or dead page commonly known as "301 Moved Permanently" or "302 Found can be highlighted by certain URLs". They can be fixed. Basically, this implies your server should go to these pages before they go to the genuine one, a site task that builds load time.
There are many fixes to this sort of issue including making manual changes to the external links on your site, eliminating old pages, adding an advanced redirect code, or bringing back these pages.
Sometimes, page redirects can be a serious issue when WordPress got hacked and redirects to another site. There is no need to worry about it as you can be fixed. If you looking for easy ways to fix your WordPress redirects, you can check this out and get an effective solution.
7. Outdated WordPress
To update your WordPress website 2-3 or more times every single week makes the site owners irritated and that irritation pushes them to switch or upgrade to a new framework.
This incorporates themes, plugins, or and even the actual CMS. While it tends to be a torment and can slow down your WordPress site when incompatible additions are made to the site.
A fast time on your WordPress website can be brought about by optimized themes, plugins, and tools. These kinds of redesigns have upgrades, and a significant number of them represent speed as their key factor of the tool specialty.
8. Non-Utilized Site Compression
Same as minifying JavaScript and CSS, different spaces of WordPress can be enhanced by eliminating superfluous code, ie "compression." This is also known as gzip compression. If you are thinking about why my WordPress is lagging and slow, non-utilized site compression can be one of the main reasons for slowing your WordPress site.
Gzip Compression is a "fits all sizes arrangement" and gives you the best solution. Gzip compression should be possible through coding, tools, and ofc through good plugins, so it is essential to do it and ensure it is done well.
9. You are not using a CDN
CDN (Content Delivery Network) is a "pool of site servers that operate simultaneously to furnish speedy delivery of web content and data." The data and information are particularly stored in the server cloud allowing the target content or assets to be effortlessly accessible anywhere on the net.
So, not using a CDN can be your reason behind slow WordPress loading time.
There are some CDN's that you can utilize, large numbers of CDNs are freely available on the internet. The one that is generally preferred is Cloudflare. It is totally free, simple to set up, and easy to proceed with. It is one of the top CDN used by millions of WordPress users to help them boost site performance & security.
The one thing you should be careful about is that when you set up the CDN, you need to change the name servers. This can influence the emails of your site domain so watch out. The advantages of this merit the danger in the event that you keep on struggling with a slow and lagging WordPress website!
10. Slow WordPress Theme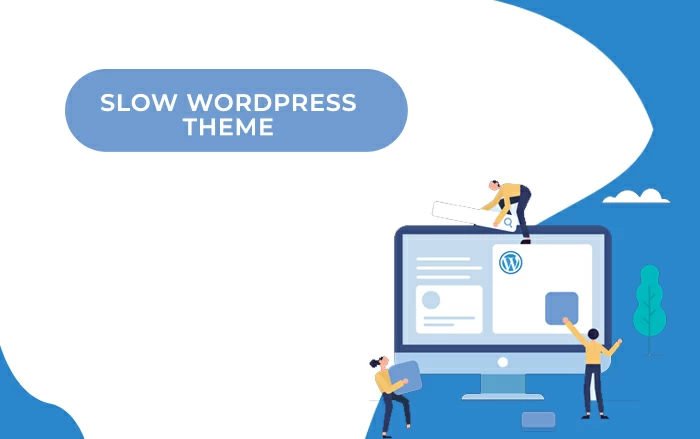 What is incredible about WordPress is that it allows an enormous number of free themes to its users.
In any case, as they all are an alternate quality level, but you may have picked a "hefty" theme that is not perfectly compatible. These themes are unoptimized for speed and take too much time to load. Slow WordPress themes slow down WordPress loading speed & reduce overall performance.
Picking the WordPress theme, you should focus on the file size (make sure it is under 2Mb). It is best to choose the fastest WordPress themes in 2021 to get a boost in the performance & SERP ranking.
You can likewise attempt to introduce it on a demo site and run it through a speed checker (we are searching for under 3 seconds) and check the number of HTTP requests the demo site makes (ideally less than 60).