Hackers often use malware and malicious codes to have control over a website. And, once they come in power, they become like a ferocious king who manipulates their army wherever and whenever they feel like to without even concerning the pitfalls in the way.
Website redirecting to another site is just like that. You can't control anything on your site anymore. Well, as the owner of your site, you'd never like to hand over your power to anyone else.
So, are you looking for a solution when your WordPress is hacked and redirects to another site? Do you want to fix your WordPress hack right now? If so, feel relaxed sitting on your couch. Here is the good news for you. This post will give you practical steps to remove malicious redirects from your site. Before we dive into how to stop this redirect, let's understand the potential threats behind Hacked WordPress.
How Your WordPress Website Got Hacked?

WordPress is one of the highest using CMS for internet users out there. Let's acknowledge the fact that WordPress provides high security and development and allows online companies to make the best out of their business. Besides its secured system, you might be wondering then why my WordPress site is redirecting to another site.
The reason your website got hacked could be poorly coded plugins and themes. Yes, you heard it right! These plugins and themes make your WordPress insecure and become hacked.
Since you have installed third-party plugins and themes, they can create many vulnerabilities on your site. Thus, it is important to update all the tools and software that your WordPress site is using.   
All the updates shown on your WordPress admin dashboard involve security measures that ensure your website's safety. If all the updates leave untouched, the older versions can come out as loopholes for hackers and give the advantage to access your website files and database.
One of the techniques hackers often use on a WordPress website is the dreaded redirect hack. It makes the hacked website URL redirect to spam or malicious website. This infectious redirect can be present either in your files or database that controls the pages, posts, and all other sections for your WordPress site.
Now, the good news is, WordPress redirecting to the wrong URL can be fixed. You'll get to know how to stop a website from redirecting to another website step by step.
5 Easy Steps to Fix Hacked WordPress
Want to know how to Fix Hacked WordPress site? Here are 5 easy steps you can take to resolve your site redirecting issues.
STEP 1: Contact Your Hosting Company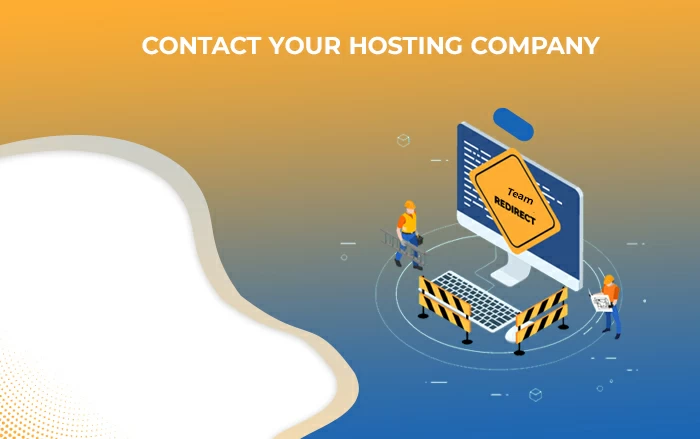 The very first step you can take is to contact your hosting company and ask for help. In these complex problems, your hosting provider may help your WordPress to be free from any malicious redirects and provide you with the entire solution when WordPress is hacked.
They will facilitate your WordPress to work perfectly fine by deleting malware or any malicious code from the database. Apart from removing redirects, your hosting service will help you restore the consequences of malware attacks and optimize your WordPress for better performance.  
STEP 2: Audit Your Server Files
If the first step hasn't cleared out the malware and still your WordPress is hacked, you now need to audit your server files. Take a look at all the documents & data inside of your WordPress database.
There are usually two areas where a programmer can infuse malicious code. The first area is crucial records that your site uses to work or any documents that are live on your server.
The second area where a hacker or programmer can go into is within the database. The database is the region where all the data of the site is stored.  
In the document admin, review all the documents there. If you find any irrelevant files or records, you should take action to erase them immediately.
STEP 3: Re-Install WordPress Core Files for Fix Hacked WordPress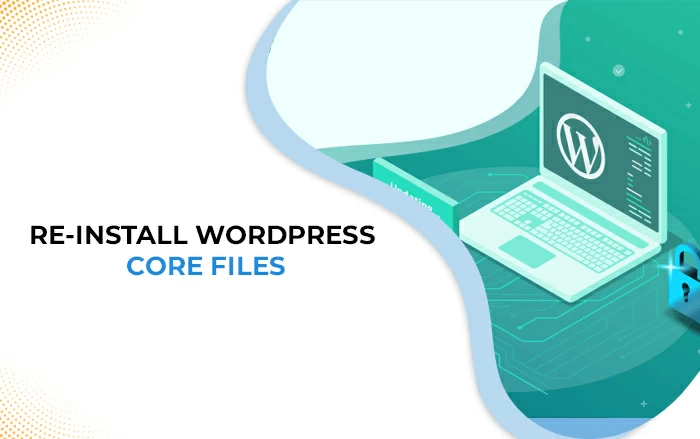 If your malicious codes are still there and WordPress seems to be hacked, reinstallation of core files may help you remove malicious redirects. All you need to do is to expel the entirety of the WordPress center records and reinstall the core files. Now check if your WordPress site redirecting has resolved.
STEP 4: Scan Your Entire Hosting Account for Malware
Now that you have verified the entirety of your WordPress documents for malicious code. It doesn't mean that malicious code has left your site. You now need to install malware removal plugins to check various records on the server and the database that are used to run the site.
To scan your entire hosting account for malware, install a free WordPress scanner plugin, activate the plugin, and run a full scan. If you find any files infected, quarantine those files that return as threats.
STEP 5: Enhance Your Site Security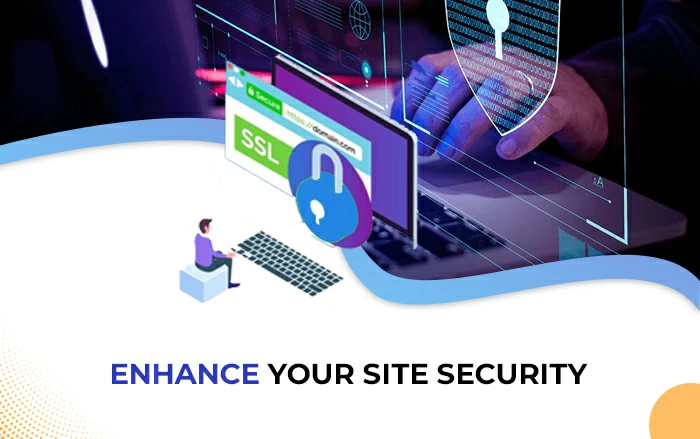 Once you have completed your other steps, it's time to enhance your site security. You can increase your security to shield your site from future threats by changing the entirety of the secret phrase login data.
Likewise, if you are using any kind of additional help associated with your site ensure that you change the entirety of the secret phrase data to your records. You can also change the passwords on those too.
Moreover, ensure that your site is stacking in HTTPS. This has various security benefits and also serves your site quicker on the web.