Businesses are increasing and so does the need for creating a successful business website. Online presence is vital for businesses and building an effective website for prospective customers is more significant than ever before. While there are tools available online to help you design a website, it is always best to keep design principles in mind.
You can use WordPress to create a website in no time. A successful website entails major design factors to keep its users happy and satisfied when using. In this article, we are going to provide you with those top 9 tips to not only help you achieve a user-friendly experience but also empower you to generate more sales.
9 Best Tips For Design A Website
If you are looking for the best tips to follow for building a website, here top 9 tips to stand you out from competitors:
1. Ensure Fast Navigation
Website navigation plays a big role when it comes to user experience. Limit the number of the navigation menus to five clear tabs and place them where they can easily be found. For instance, a navigation bar at the top of the page is clearly visible.
While fast and easy navigation enhances user experience, slow navigation can result in your website into high bounce rate when users return to their search engine leaving your website.
Follow the right navigation structure for creating a better user experience. Also, you should offer a clear way to get back to the homepage of your website where your readers can land.
Achieve fast navigation using best practices such as you can use clear labels for your menu, including a search bar to help visitors search for keywords, and also adding navigation links in your footer.
2. Make Your Site Mobile Responsive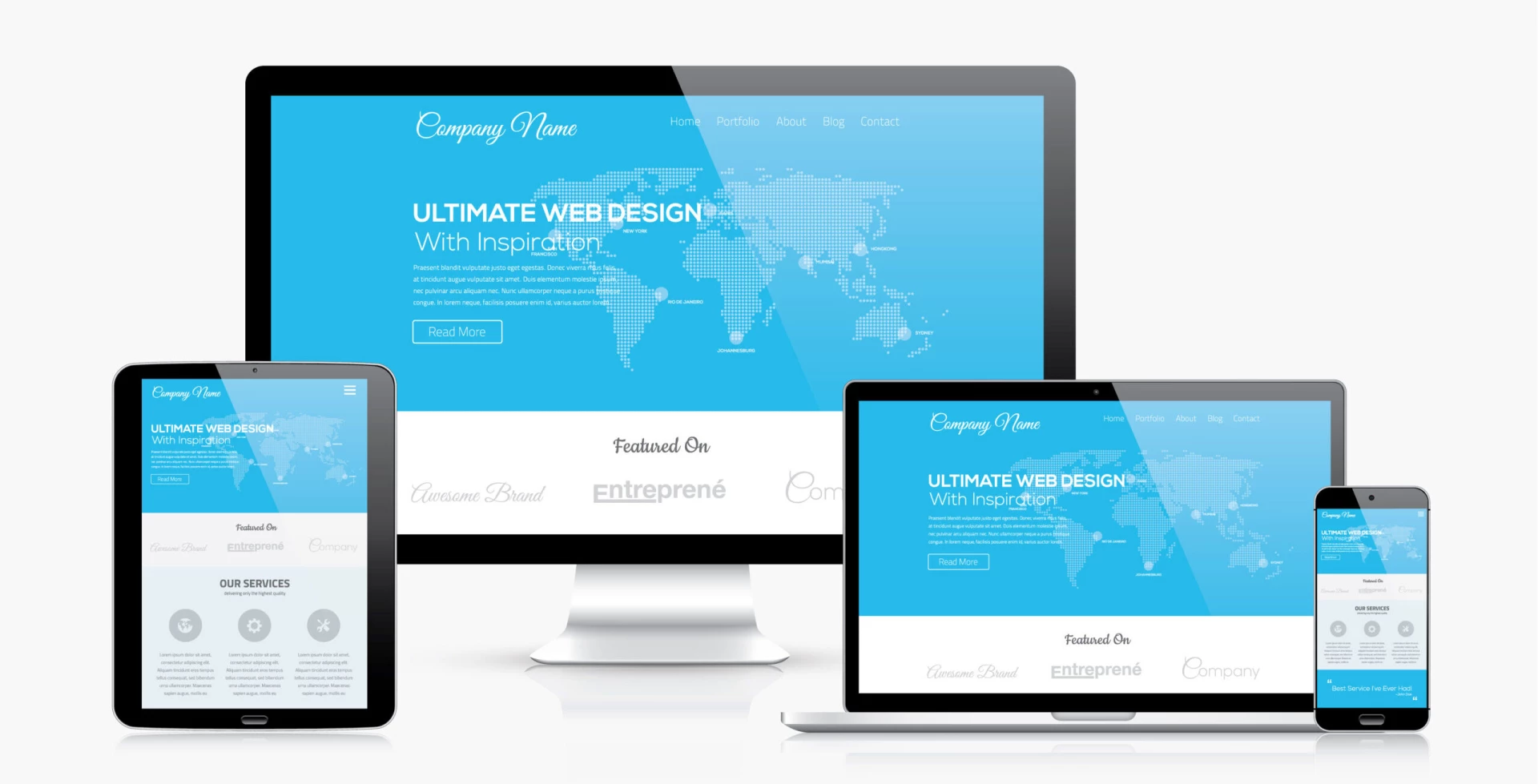 With the increase in mobile users, mobile responsiveness comes into huge significance. According to the research, on average, one-third of American shoppers online via mobile device. A website to be responsive is crucial to have a positive user experience. If potential customers land on your site but find difficulty reading your content or navigating through the website because of unresponsive pages, they are more likely to abandon the site and go back to your competitors.
So, a negative mobile user experience affects your website in search engine rankings and reduces its visibility on Google. Thus, designing a website for a successful business also brings ranking importance. This brings us to the next point.
3. Make a Website Easy to Find
Incorporate best SEO practices, keyword research, content marketing, and paid advertising campaigns to drive traffic to your website and make it highly visible on search engines. Building a website that is easy to reach your potential customers. Plus, you can have a domain name that either matches your company name or describes your business in some way.
4. Use Effective Calls-to-Action
Calls to action (CTAs) are another key design consideration when creating your website. It makes clear to the visitors what to do on your website. CTAs are designed in the form of a button or hyperlink that allows visitors to visit a page where they can make a purchase.
5. Make Uncluttered Pages
Make content with context to help readers easy to understand. Remember that an uncluttered page means the information on the page should be balanced. While too much information overloads the users' minds and makes them unable to retain the new information, a good balance of text and graphics ensures a clean page.
One way to prevent an overfilled page is to cut the social widgets such as the Twitter feed on your site. Add information your reader cares about. If the widget content doesn't support the purpose of the page, remove it.
6. Optimize Website for Speed

Another crucial key to building a website is its loading times. A slow-loading page can harm your user experience and visitors are more likely to bounce if your site fails to deliver a fast-browsing experience, resulting in a high bounce rate. According to the data, 73.1% of people bounce if the takes more than 3 seconds to load.
So, if you are struggling with a slow web page, get it boosted with page speed optimization. You don't need to worry anymore because you can speed up your website with the help of w3speedster experts. Optimization is every day's chore of the specialists at w3speedup. They will help you achieve a top score on PageSpeed Insights and the best performance results.
7. Build Credibility
Your website is the first point of contact for potential customers. Visitors' interaction with your brand for the first time should be productive and they should feel secure while browsing it. Credibility boosts if visitors get to know that they're with a trustworthy company. And, customers are more likely to land on a payment page if they find your website trusted.
Making a website credible depends on a range of factors. For instance, Premium WordPress Themes are optimized for search engines and come with great flexibility in terms of design. Plus, relevant content is another way to perceive credibility for visitors. Your content will help your visitors know about your brand and its service. For creating well informative content, you can also use interactive images and graphics to illustrate a concept.
Gather your audience's questions and create content that answers those queries. There are also keyword research tools at your hand like a keyword planner to help you find keywords relevant to your target.
8. Create a customer-oriented website copy
Potential customers come to your website which can help them get the required information they are looking for or to resolve their queries. Plus, few visitors come for educational content on your blog, and other times they are focused on researching the products and services that you sell. Either way, you should present relevant information which keeps your prospects engage, provide them value and build their trust in your expertise.
We would suggest that when you plan for website content, try to think about it from your customer's point of view. Let's consider yourself a prospective customer, what information would be helpful to you? By focusing on your content from the customer's perspective, you can build engagement and keep your customers on your site longer. You will be able to create a long-term relationship with them that results in a sale.
9. Incorporate Best SEO Practices
No matter how the best a website you have in your industry, it won't do any good if people can't find it. You need to make sure you are incorporating best SEO practices to improve website visibility on search engines.
While ads are effective to drive prospects to your website, you can't change the fact that organic optimization has the power to bring free organic search traffic to your site. When people look for information online, they usually search on search engines. Google and other search engines are based on algorithms that they use to rank sites on the search terms, called keywords.
So, make sure that your site is optimized for the new keywords and relevant content you want to rank. Finally, ranking is how the search engines determine the best results for a given search.
The Bottom Line
A well-designed website is like a happy welcoming home that promotes visitors to come in and leave a positive impression, providing you a good user experience and more conversions. Kind of a win-win on both sides. So, follow the given tips laid out here to design a website that drives measurable results for your business.
FAQs
1. Why You Should Have a Business Website?
A business website can help your customers order from your website and learn about your services and brand. To get answers to the questions, schedule meetings, and buy any product, most users always go online.
When your target audience will be ready to make a purchase, they will go online to search for solutions. So, in order to fulfill your target audience queries on search, you will need to make sure to appear on google for what you offer. Therefore, a good business website is a way to provide what your audience is looking for through valuable content and search engine optimization (SEO) best practices.
2. Why do Web Design Strategies Matter?
Effective design of a website requires well-strategize and testing expertise to perform efficiently. Strategy is crucial to compete in this competitive digital world. To stand out, make sure to conduct market research. Instead of writing about what your business does, tailor content according to your market and buyer persona. Also, take into account whether you are designing a B2B or a B2C site.
In addition, you should guide visitors through their buyer's journey and guide them on different stages of the buyer's journey specific to one group of buyers.