ECommerce is a rapidly growing industry that is bound to grow exponentially in the post-coronavirus world. COVID-19 has changed the way consumers think about business.
ECommerce is not only seen as a convenient option anymore but has also become a safer option. Consumers are wary of going to local stores to buy what they need and eCommerce provides them a healthy and safe alternative.
So, if you want to start your own eCommerce business, the right time is now! Even if you have a local retail business with a store, you must make efforts to have some kind of eCommerce component added to it.
In this blog, I'll try to help you understand how much an eCommerce site will cost you and what factors will determine it.
But before building an eCommerce website, you must know exactly what you need and how much will it cost you.
Factors affecting the development cost of an eCommerce website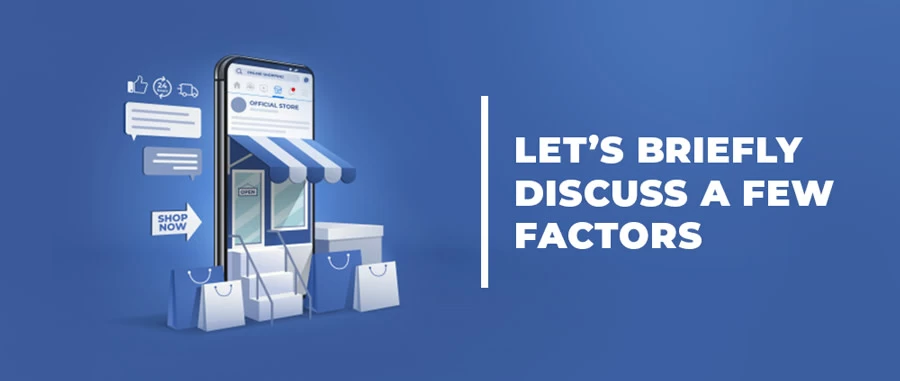 The final cost of your eCommerce website will depend on a lot of factors and variables. Depending on the kind of design, functionality, and features you want, the cost of the eCommerce site will vary. You can expect to pay anywhere between $1,000 to $1 million for an eCommerce site, based on what you're looking for.
You'll have to look at your long-term goals, determine what kind of features you'll need to achieve them, and prepare a budget keeping all of that in mind.
Let's briefly discuss a few factors that'll affect the cost of your eCommerce website.
Platform
WooCommerce, BigCommerce, Shopify, Magento; there are a lot of eCommerce platforms to choose from.
Some of these platforms take a percentage of sales, while others might require a subscription fee. Different platforms will have different policies on payment processing as well.
All of these factors will matter when trying to determine the potential Return on Investment (ROI) for your website.
Content
Content is integral to the success of your website, and it's not free. The content on your web store should be engaging and optimized for search engines if it's going to draw people to your site.
Some businesses might choose to develop their content in-house or write it themselves. Others will outsource content production to an outside agency. Either way, there are costs associated with it. You must weigh all costs and then determine which is the right way to go.
Unless you or someone in your organization is a professional copywriter with a background in SEO writing, I do not recommend that you do this on your own.
Marketing Budget
Marketing will be one of the biggest ongoing expenditures for your web store. Whether you're optimizing the site for search engines (SEO) or running promotional ad campaigns, your marketing budget must be accounted for when you're trying to determine how much you're going to be able to pay for a custom website.
While choosing marketing channels, you must remember that you have to choose platforms frequented by your target audience.
Target Audience
I recommend that you conduct extensive demographic research to clearly determine your target audience. You must determine what they do, where they live, what they enjoy, and other such information about your target audience.
Your entire site must be optimized specifically for your target audience. If you serve a global audience, you must ensure that your hosting will be able to handle the traffic that comes along with it. This will seriously increase your hosting costs. Add to this the ongoing maintenance and improvement costs and you can go over your budget quite easily.
Profitability
The cost of your website should be in consonance with the profitability of your business. Don't build a website so expensive that you'll need the greatest fiscal year in history to generate a return. On the flip side, don't build a website so cheap that it ruins the user experience for your potential buyers and they end up buying somewhere else. There must be a balance between the amount you spend on building the website and the profitability of your business.
Development Costs associated with an eCommerce website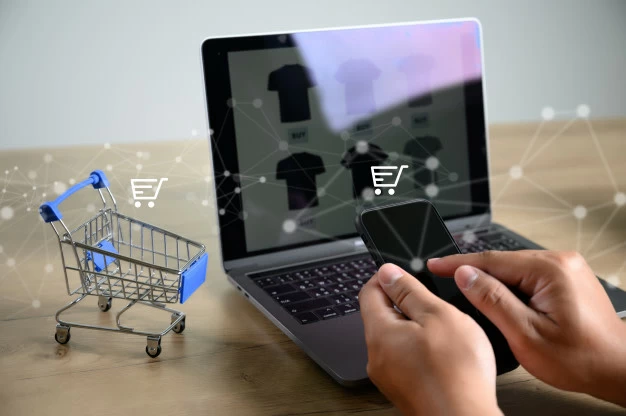 In this section, we'll go through the various costs associated with the development of any eCommerce website.
Domain
Your domain name is very important. Ideally, it should be something short and catchy, so that it'll be a lot easier to draw people toward it.
Your domain name is the first expense you're going to encounter. This can be anywhere from $5 to $15 per year, depending on the domain you choose and the platform you get it through. Some premium domains can be a lot more expensive where you might have to pay thousands of dollars just for the domain.
You must choose wisely so that you leave enough budget for other remaining tasks.
Hosting
When choosing a hosting provider, you must consider factors like traffic and storage needs.
You can choose shared hosting, where you're sharing server space with other subscribers, or dedicated hosting, wherein you have an entire server for just your website. You can also go for Cloud hosting to have your entire website data stored in cloud hosting.
The hosting cost for your custom eCommerce website should be between $20 and $250 per month. But it could get as high as $300 depending on the storage you're going to need and the traffic on your web store.
Content Management System (CMS)
A Content Management System is an application that is used to manage web content, allowing multiple contributors to create, edit, and publish. A CMS platform often doubles as an eCommerce website builder. It allows you to create content and publish said content on your website. The most popular CMS right now is WordPress, which powers more than 38% of the entire internet.
WordPress can also be used to build an eCommerce store. WooCommerce is one of the most popular eCommerce plugins developed for WordPress. It powers 26% of the top 1 million eCommerce sites on the internet.
Your CMS could cost as low as $0 per year or as high as $15,000, depending on the choice you make.
ECommerce System
Selecting and implementing an eCommerce system is another integral step in the eCommerce website creation process. You must find the best eCommerce plugin/platform for your business.
The cost of your eCommerce system depends on what kind of features you want in your online shop.
Setting up and building the functionality of the eCommerce platform is going to run somewhere between $500 and $6,000. The cost will ultimately depend on the scope of the project.
Web Design Cost
Most of your eCommerce website development cost is going to be the cost of actual website design. It's always best to pay a professional, whether they're a solo freelancer or a web design company.
You don't want a novice to design your complicated eCommerce website.
Although WordPress makes it easier than ever to design your website, it's still a task best left to professionals.
Especially when something as important as eCommerce is involved.
Your designer is responsible for developing the user experience of your website. It should reflect the needs and issues of your target audience and provide them with a clear solution.
The cost of the actual eCommerce website design and development can run you anywhere from $250 to $20,000. That'll depend on the kind of design, features, and functionalities that you want to on your website.
Media Costs
ECommerce websites are media-heavy. You'll have to invest in social media, graphic design, and photography.
High-quality images are required for all product pages. You should consider hiring a professional photographer.
You must remember that high-quality images can place a large burden on website performance, including speed. That's why it's important to optimize your images for maximum site performance.
You can expect to pay anywhere between $500 and $2,000 for photography and graphic design elements. If you want to add video production and other interactive media to that, costs could rise as high as $10,000.
Copywriting & SEO
Your writing should be engaging and appeal directly to your target audience. That's why it's important to ensure that you have the best writer or writing team around.
This is a service most businesses outsource for, as it is often combined with digital marketing skills, like SEO.
SEO means Search Engine Optimization. It's a series of on and off-page content tweaks coupled with link building efforts to improve your ranking on popular search engines like Google.
It's a good idea to optimize the site for SEO as it is being built and to write your content with an SEO plan in mind. You'll also require a team of SEO experts working together to ensure that you're optimizing the site the right way.
Copywriting can cost anywhere from $50 to $500 per page. Whereas, SEO is an ongoing process that typically runs between $300 and $2,000 per month.
Support and Maintenance
Your site will eventually need maintenance. Moreover, with the passage of time, you'll want to update the site elements for your audience based on their preferences.
This means you'll have to include ongoing website maintenance into your annual budget. You'll also need to hire some support staff to help your customers out while buying from your eCommerce site.
You can allocate anywhere between $500 and $2,000 per year based on the number of updates you're going to require. You can allocate the budget for customer support based on the number of support staff you'll need to hire.
Final Words
When all is said and done, opening a physical, brick-and-mortar store will cost over $100,000.
Alternatively, an eCommerce store can be more affordable and much easier to maintain. An eCommerce business is also considered a better long-term investment, given the direction the retail market is swinging, especial after the COVID-19 crisis.
A simple eCommerce website will cost you somewhere between $2,000 and $6,000 if you're keeping things on the lower end.
You must understand the factors that contribute to the cost of your eCommerce site. If you understand these factors, you can develop a smart budget that takes ROI into account.