Choosing the right platform for your website is crucial to the online success of your brand.
The platform your website is built-on can be a determining factor in how it performs and how easy it is for you to manage.
WordPress is, without a doubt, the most popular Content Management System out there and it powers over 38% of the websites on the internet.
But, the presence of two similarly named services regularly confuses a lot of people.
WordPress.org and WordPress.com might sound the same to some but both are entirely different. So, in this blog, we decided to make a detailed comparison between WordPress.org and WordPress.com.
This guide will help you better decide which CMS is right for you and your business. Knowing all your options will help you reach a more informed and smarter decision.
We'll start with WordPress.org, then discuss WordPress.com, and then do a comparison chart to make it easier to understand.
WordPress.org
WordPress.org is also known as "the real WordPress" since it is the original and more popular WordPress.
If you've ever even considered building a website, we're sure that you must've come across or heard of this CMS.
It is open-source and absolutely free to be used by anyone. The only requirements are that you have a domain name and web hosting.
This is why it is also referred to as self-hosted WordPress since you have to purchase your own domain name and hosting to host your WordPress website.
Advantages of WordPress.org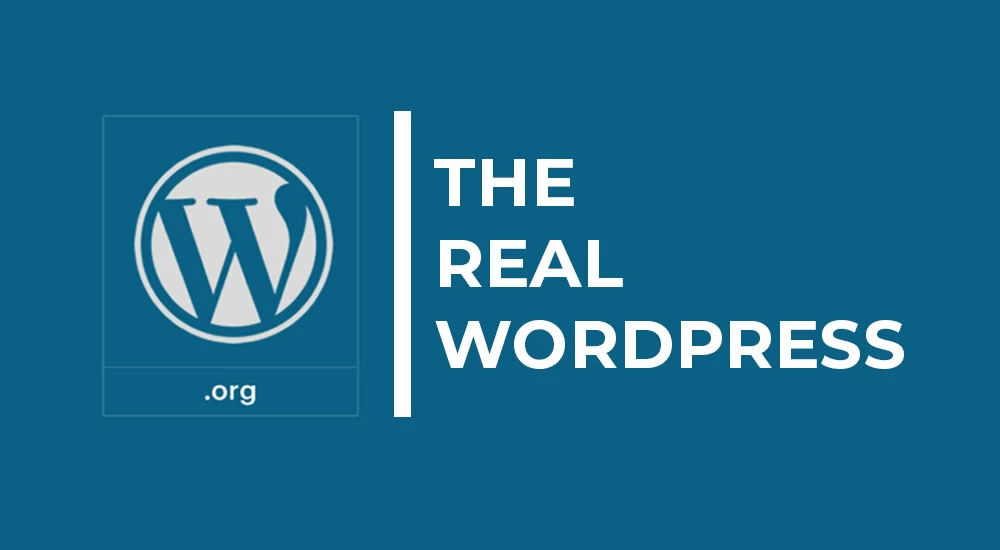 WordPress.org gives you full control of your website. You are free to do anything you want and customize it as much as you need.
Let's take a look at some of the benefits of choosing WordPress.org to build your website:
WordPress.org is free, open-source, and extremely easy to use.
You are the owner of your website and all its data. Your site will not be shut down because someone else decides that it is against their terms of service.

This is true as long as you are not doing something illegal. So, you are in full control of your web property.

You can add free, paid, and custom WordPress Plugins to your website.
You can also customize your website design as much as you want. You can add all kinds of free or premium WordPress themes. You can also create custom designs from scratch or modify anything that you want.
You can also generate revenue from your WordPress site by running your own ads without sharing revenue with anyone.
You can use great tools like Google Analytics for website analytics and tracking.
You can use WordPress.org to create an online eCommerce store to sell digital or physical products, accept credit card payments, and deliver/ship the goods directly from your website.
You can also build membership sites and sell memberships for premium content, courses, etc. This will help you build an online community around your website.
Disadvantages of WordPress.org
Although very few, let's take a look at the cons of using the self-hosted WordPress.org site:
You'll need web hosting, like all websites. This is where your website files are stored on the internet and delivered to your website visitors. Initially, the cost can be as low as $3-$10 per month. But, as your website grows and gets more traffic, the web hosting costs will increase as expected. But, by then you would be making enough money to cover the costs.
Updates are your responsibility. You can easily update your WordPress site by simply clicking on the update button, so it's not too much work.
Backups are also your responsibility. Thankfully, there are a lot of free WordPress backup plugins that'll automate the task for you.
The actual cost of a WordPress.org website varies based on the kind of website you are trying to build. There are also other factors to consider like free themes & paid templates, free plugins & premium plugins, etc.
On a barebones budget, you can get your website built for as little as $46 per year. For 99% of users, we always recommend using WordPress.org.
WordPress.com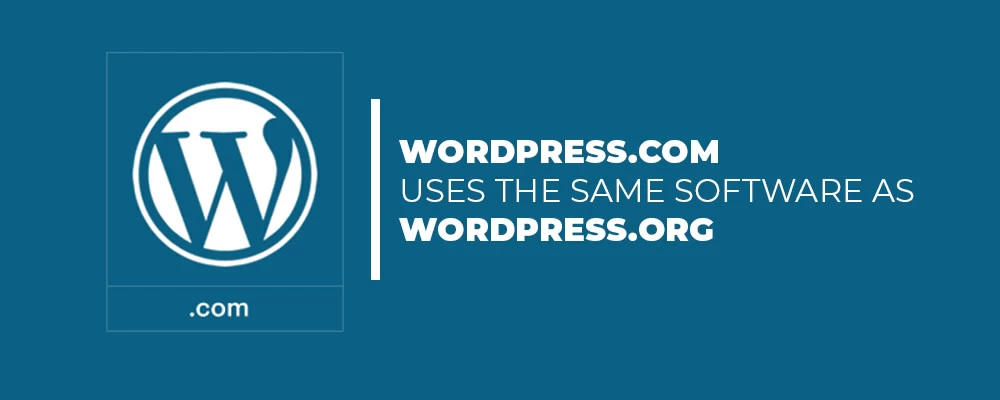 WordPress.com is a hosting service created by the co-founder of WordPress, Matt Mullenweg. Due to the same founder, users often confuse WordPress.com with the popular WordPress.org software.
WordPress.com uses the same software as WordPress.org. But, it's hosted for you and operates more as a website builder like Wix or Squarespace. WordPress.org is a self-hosted content management system (CMS), which means you'll need to download the software onto your computer and source your own web hosting.
The WordPress.com hosting service has 5 plans:
Free – Very limited.
Personal – $48 per year
Premium – $96 per year
Business – $300 per year
Ecommerce – $540 per year
VIP – starting at $5000 per month
Advantages of WordPress.com
The WordPress.com platform is a good choice for hobby bloggers and those starting a blog or a casual website. Here are some of the benefits of using WordPress.com:
It's free for up to 3GB of space. Subsequently, you'll have to switch to a paid plan for more space. The Personal plan at $48 /year gives you 6GB, the Premium plan at $96/year gives you 13GB storage, and the Business plan for $300/year gives you 200 GB storage.
You will not have to worry about updates or backups. WordPress.com will take care of that automatically.
Disadvantages of WordPress.com
There are several limitations of WordPress.com that set it apart from WordPress.org. Here are some of the disadvantages of using WordPress.com:
WordPress.com places ads on all free websites. Your users will see those ads but you won't make any money from it. You'll have to upgrade to a paid plan if you don't want your users to see their ads.
You are not allowed to sell ads on your website and this seriously limits the ways in which you can monetize your site. In case if you have a high traffic site, then you can apply for a WordAds (a WordPress.com advertising program) where you share revenue with them. Premium and Business plan users can make use of WordAds right away.
WordPress.com does not allow you to upload third-party plugins. Free plan users get Jetpack features pre-activated. Business plan users can install from a group of compatible plugins. The VIP program of WordPress.com starts from $5000 per month and lets you install plugins.
WordPress.com does not allow you to upload custom themes. Free plan users can install only from the limited collection of free themes. Premium and business plan users can also select from the premium themes. Customization options for the free version are strictly limited. Premium and Business plan users can make use of custom CSS.
Limited stats. You cannot add Google Analytics or install any other powerful tracking platform. WordPress.com limits you to their inbuilt analytics. Only Business plan users can install Google Analytics.
Free WordPress.com website comes with a WordPress.com branded domain, for example, https://yourwebsite.wordpress.com. You'll need a paid plan to get a custom domain name like https://www.yourwebsite.com.
Your site can be deleted by WordPress.com at any time if they think that it violates their terms of service.
A powered by WordPress.com link will be displayed on your site. It can only be removed by upgrading to the Business plan.
With WordPress.com, you won't get any eCommerce features or integrated payment gateways unless you switch to the eCommerce plan.
WordPress.com does not let you build member websites.
It must be clear to you that the WordPress.com hosting platform is quite limited when you're on the free, personal, or even premium plan. You have to be on the Business plan ($300 per year) or on the VIP plan ($5000 per month) to unlock some of the more advanced features.
Which one is better?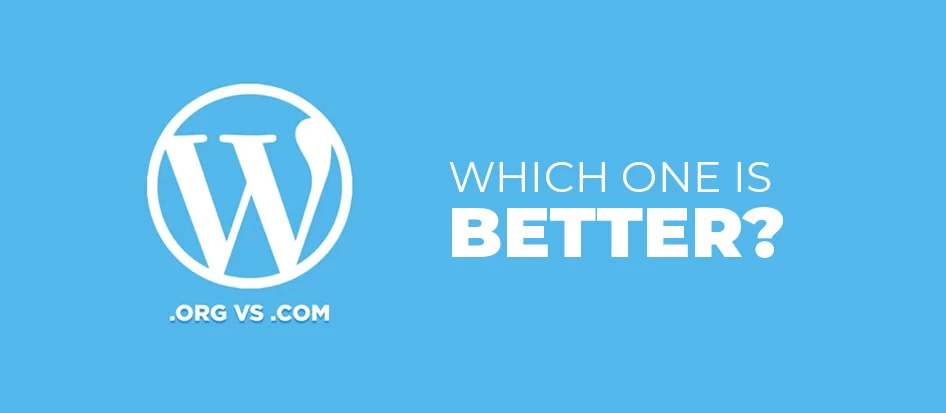 If you're a personal blogger who doesn't care about monetizing your website, then go with the free WordPress.com.
If you're a business or a blogger that wants to make money from your site, then we recommend using the self-hosted WordPress.org. It gives you the freedom and flexibility to scale your website the way you want.
Sure, you can get several advanced features with the WordPress.com Business plan. But, you can make that money go much further on a self-hosted WordPress site which costs $45-50 per year.
We, at W3SpeedUp, think that WordPress.org is hands down the better platform. That's the platform that every professional blogger, small businesses, and even big-time brands like Disney uses.
Which one is better for eCommerce?
WordPress.org provides users with the easiest way to build an eCommerce website.
You can use WooCommerce to build your store or choose from many other WordPress eCommerce and membership plugins.
WordPress.com also offers an eCommerce plan starting at $540 per year which is a huge amount to pay if you are just getting started. It is still limited in terms of features when compared with WordPress.org.
Moreover, you'll have to abide by the WordPress.com's terms of services for your eCommerce store.
Comparison Chart – WordPress.org vs WordPress.com
Now that we know about both the platforms, let us take a look at how they compare against each other with respect to features and functionalities offered.
WordPress.org
WordPress.com
(Free)
WordPress.com
(Premium)
WordPress.com
(Business)
Cost
$46-$100/year
Free
$96/year
$300/year
Custom Domain
Yes
No
Yes
Yes
Hosting Storage
Unlimited
3 GB
13 GB
200 GB
Monetization Freedom
Yes
No
Yes (with rev/share)
Yes (with rev/share)
Branding Freedom
Yes
No
No
Yes
Powerful Analytics
Yes
No
No
Yes
All SEO Features
Yes
No
No
Yes
Full Plugin Support
Yes
No
No
Yes
Full Theme Support
Yes
No
Limited
Yes
Ecommerce store
Yes
No
No
No
Membership Site
Yes
No
No
No
Maintenance
Yes
No
No
No
Full Control
Yes
No
No
No
Final Words
The confusion created by similar domains WordPress.com vs WordPress.org is a bit unfortunate for beginners. We hope that you found this article helpful in understanding the differences between WordPress.org and WordPress.com. We wish you the best with your website and hope that you chose the right platform, that is, WordPress.org.
Got any questions? Let us know in the comments below and we'll get back to you. You can also write to us for more detailed queries.