2020 has been a challenging year for most businesses. Has the COVID-19 pandemic negatively impacted your business? Are you feeling discouraged about hitting your year-end targets? We want you to know and remember that there's still hope.
The holiday season is almost here and it is a great opportunity to boost sales since consumers are keen on shopping. But you cannot increase holiday sales overnight. You require a comprehensive and robust strategy to do that.
So, let's discuss a few strategies that you can adapt to boost your online sales this holiday season!
Retarget Your Existing Customers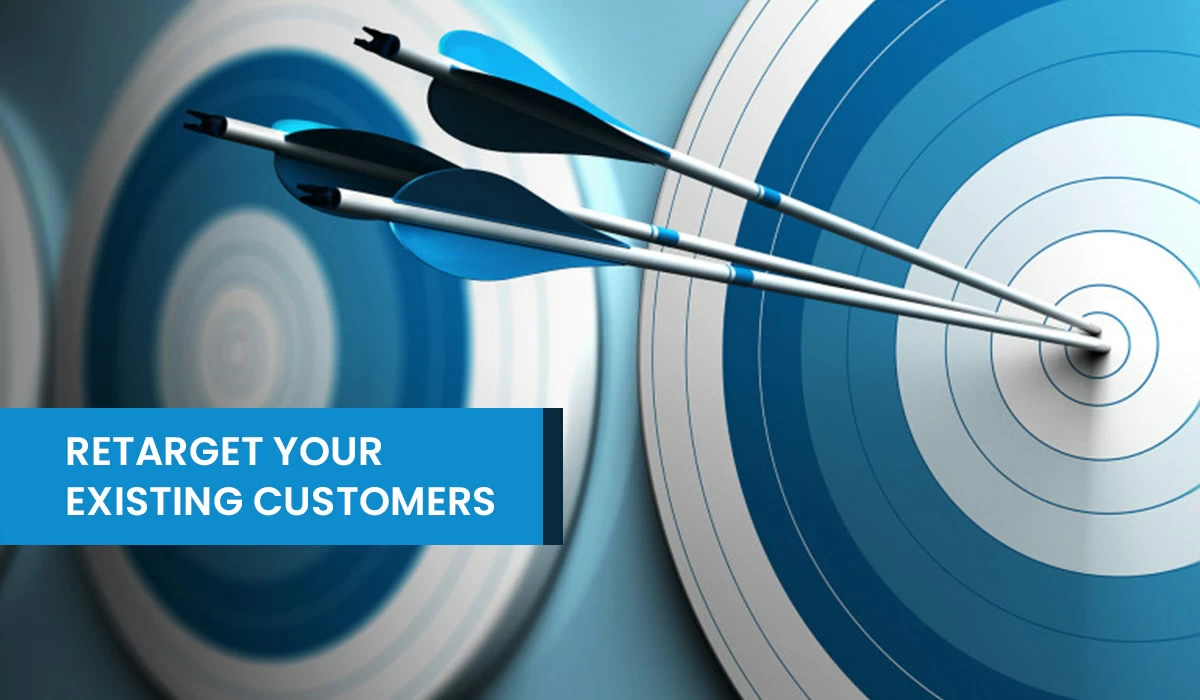 It is a lot more beneficial to target existing users than going after new ones. Your current existing customers are already interested in your brand. They have interacted with you before and know what to expect. So, they're more likely to be open to your offers when you approach them!
Studies have shown that investing in new customers is 5 to 25 times more expensive than retaining the existing ones.
Also, the chances of existing customers purchasing more products are also a lot more than new customers. The bottom line is that if you do it right, you can't go wrong with targeting your existing customers to boost your holiday sales.
You can follow these guidelines to retarget your existing customers:
Place your existing customers into different segments for better targeting
Use remarketing to show them personalized ads
Offer them products relevant to their previous purchases
Use Email Marketing!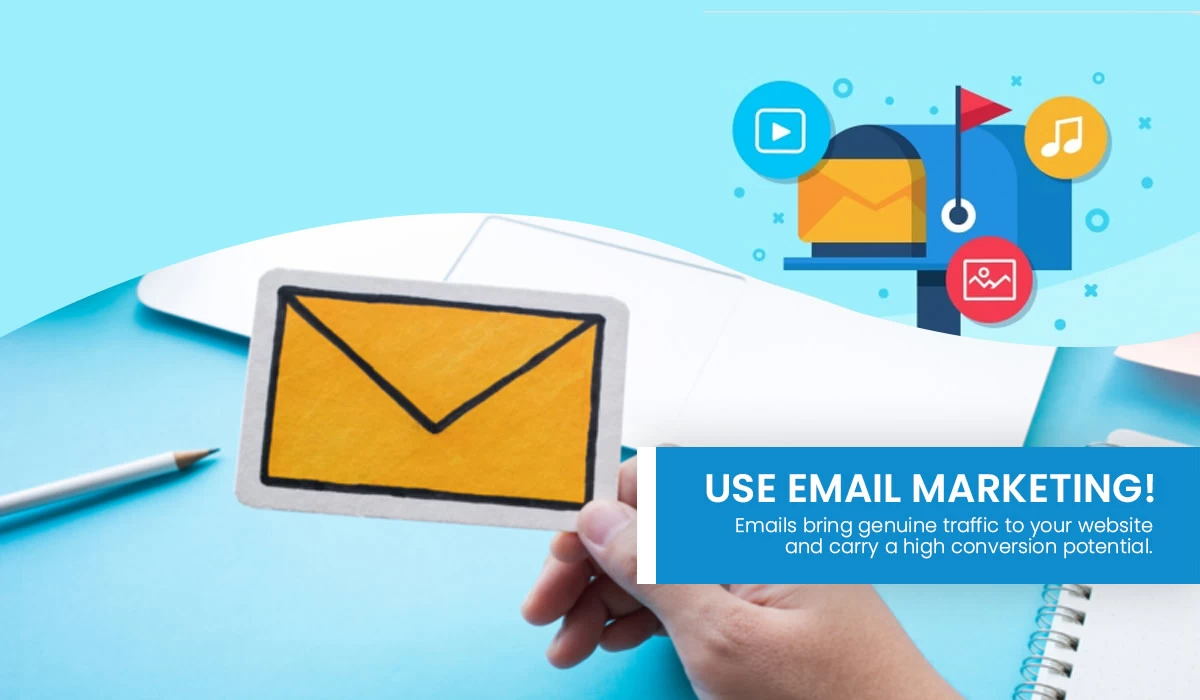 If you think email marketing is a tactic of the olden days then you couldn't be further from the truth. Many of the top digital marketers still use emails to pitch their sales to potential customers. If you're wondering why? They use it because it gives amazing results!
Emails bring genuine traffic to your website and carry a high conversion potential.
But remember, sending random emails is like throwing darts in the dark. You might hit one or two but you can never be sure of it. So, you need to create a robust and versatile strategy that can help you increase your sales this Christmas and holiday season.
Follow the tips given below to create an effective email marketing strategy:
Explore various email platforms and then choose the perfect platform that best suits your needs.
Don't make basic email marketing mistakes like not sending welcome emails, sharing low-quality content, using a bunch of stock images, etc.
Properly segment your audience and then send personalized emails to them.
Always use A/B testing to see what works and what doesn't
Optimize your emails for mobile and make them mobile-responsive
Provide value in your email, don't go for the cold hard promotion or sale.
Closely monitor your email deliverability. Your reputation is at stake, so ensure that your emails are getting delivered the way you intended.
Give Your Website a Festive Look
The Christmas season is marked by shimmering decorations and festive designs all over.
Why should your online store-front be any different? Spread the holiday cheer through your online store by creating festive themes! This could really help increase your conversions and sales. Pay attention to creative webpage layouts and designs.
Select and implement ideas that make your store stand out. Much like your home, your digital properties like your website also need to be refurbished and decorated.
The easiest thing you can do is add a holiday-themed background image to your shop.
It's not just easy but also an extremely effective way to update your store for the holidays.
Spread festive cheer with your site and also tell your customers that they should be shopping at your online store for the holidays.
You can put holiday-themed profile pictures and cover photos over your social media channels.
Get a custom logo especially designed for the upcoming festivities. You can easily create designs yourself on online platforms like Canva.
Ensure That Your Site Performs Well and Presents a Nice UX
Since you're thinking of giving your website a festive, Christmassy look, we'd suggest you to not forget the UX. Online shoppers are generally impatient and judge your eCommerce store by the way it looks, feels, and performs.
If it's not intuitive enough and things are hard to find, they'll most likely associate it with a lower brand image.
If your online store takes too long to load, the visitors are likely to lose interest and trust in your store.
More users will bounce from your site, rather than wait for so long!
An online store's speed, performance, and user experience play a major role in its success.
Having a fast and secure online store is essential to gaining public trust and confidence.
There have been numerous studies that have shown that speeding up your site and improving its UX can cause significant improvements in the conversion rate and also reduce the bounce rate by a lot! We, at W3SpeedUp, can help speed up your online store so that you don't lose any more visitors and potential customers due to an unpleasant user experience.
Get in touch with us today and we'll turn your painfully slow web store into a high-converting performance powerhouse!
Be Conscious of COVID-19

This goes without saying, but we still thought we should say it. This year, you'll most likely have to make adjustments to your marketing copy, preferred channels, and offers.
This is to keep your customers safe and to confirm their newfound priorities due to this pandemic.
You might also be in a habit of checking your stats and reports from the previous years' holiday sales. But, keep in mind that this year is different than the rest.
So don't be too hard on yourself or your team about the previous years' figures and stats.
Ensure That Your Business is Equipped to Handle Increases in Demand
Before launching your holiday season marketing campaigns, check to ensure that everything is ready according to the plan.
You must be sure that you and your team can handle a boost in orders and sales. Please ensure the following things to beforehand:
You have enough inventory so there is no shortage of products. Also, you should have a backup plan in case if you do run out.
Your staff is prepared and trained for higher demands than normal (packaging, shipping, support, etc.)
Your website is capable of handling sudden spikes in site traffic. You might have to check with your website host to confirm this.
The festive season is a great time to not only generate revenue quickly but also presents the opportunity to create a significant customer base and retain them. Online shoppers are usually quite smart and careful.
So, you must make genuine efforts to attract and retain them. Understand your customers' needs closely and stock up on relevant products.
Follow the tips given in this post to boost your online sales this Christmas and festival season!
Got any questions? Let us know in the comments below or write to us and we'd love to help you out!