Every second counts! The slower the website, the fewer the conversion rates. On the other side, a fast website gives a better user experience, increases ROI, and assures visitor-to-customer conversion.  Learn how to Speed Up WooCommerce
In the times of online buyers, everyone needs to get their shopping done within a few clicks. There comes WooCommerce, an eCommerce plugin provided by WordPress.  
WooCommerce is one of the well-known eCommerce platforms which allow online sellers to sell their products and services to generate revenue and profits over their competitors. However, maintaining a fast WooCommerce store becomes difficult down the road. All the website resources require speed optimization to perfectly load under an ideal time.
The report suggests that online shoppers have a short attention span and choose to switch over to competitors instantly if a website loads slowly. Hence, it becomes crucial for online shopping store handlers to focus on a smooth customer journey without any speed breakers.
Now, most eCommerce websites focus on a higher shopping experience through speed optimization as it also improves SEO performance and Google rankings. They must be responsible for maintaining every product to be sold as fast as possible.
The good news is that we have come up with various solutions for you to speed up your Woo-commerce store. Here we are going to discuss how to speed up the WooCommerce store effectively with the most proven ways.
How To Boost WooCommerce Website Speed Up
To boost your WooCommerce website speed, you first need to measure site speed by using speed test tools. A speed test report will show you accurate results to give you speed optimization insights. We have implemented some insights and taken effective actions to optimize WooCommerce speed. Excited to know? So, here is what you can do to optimize the WooCommerce store and achieve high speed:
1. Change WooCommerce Plugin Settings to Boost Performance
Take a look at the following tips to boost website performance by making changes in the WooCommerce plugin here and there:
Change your default WordPress login page URL from domain.com/wp-admin. The default login page has more chances to get hacked. Further, it can create huge problems to log in speedily. Changing Login page URLs have proven results in preventing websites from brute force attacks and other potential threats. It can also help your website diminish rate-limiting HTTP errors like 429 Too Many Requests.

Set your blog post limit number under 10 posts. Often eCommerce websites now separate blog posts into different sections apart from their product/service pages. So, if you are actively publishing engaging blogs on your WordPress website and gaining high traffic, you can find a "Blog pages show at most" option in WordPress Settings and can set a lower limit to it.

Disable Pingbacks for new posts. This way, your website will not allow spam to come and you will get fewer queries and notifications only from authentic sources.

Break user comments and reviews into smaller chunks. Choose review limits in the range of 10-20 to get high-speed page load time. This will help speed up your WooCommerce site as it reduces scripts and widgets.

Remove expired themes and unnecessary plugins from your WooCommerce site. Having a few and most important plugins installed on your website can help you reduce the site load and troubleshoot performance issues.
2. Install Fast WooCommerce Theme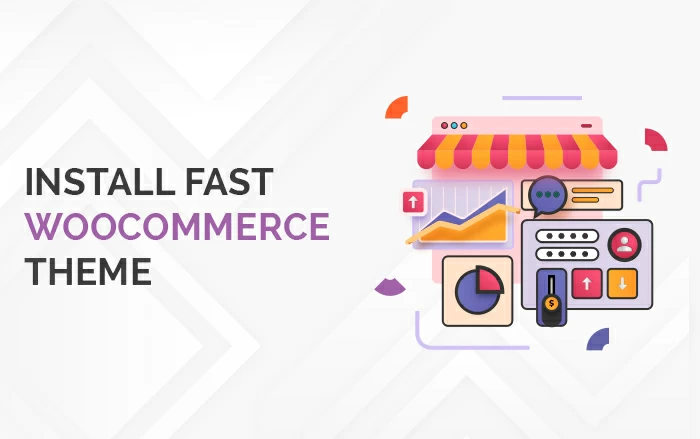 There are thousands of themes in the WooCommerce Store you can choose from. Installing a fast theme can help you boost your WooCommerce performance. Don't get confused between a beautiful theme and a fast one.
Oftentimes, beautiful themes are very heavy for an eCommerce website. Therefore, you need to ensure that you must use themes that are fully compatible with WooCommerce.  
While OceanWP, Shoptimizer, and Divi are some of the premium themes, Storefront is a free theme provider offered by WooCommerce. They are fast and lightweight themes for WooCommerce Store. There is no need to install any plugins to get featured themes. These themes can help you create attractive WooCommerce stores with fast loading speeds.  
Go with the free themes that can cover all the feature requirements to help you cut down expenses and dependency on bloated multi-purpose themes and third-party plugins.
3. Increase WordPress Memory Limit
WordPress sets the memory limit to 32 MB by default. This memory limit is not enough for WooCommerce Speed optimization. In most cases, if memory exceeds this limit, websites receive an error on the dashboards that states that "Allowed memory size of XYZ bytes exhausted".
Now, in this case, either you can contact the hosting company or configure your settings.  
Make sure to create a backup when you reach your recommended rise in the memory up to 256 MB. 
4. WooCommerce Image Optimization
Since Images and videos are visually appealing, they help in building trust and attracting more customers. Images make up a huge part of the WooCommerce store. Thus, they need to be optimized for speed as well.
The large size of the images increases web page loading time by delaying website UX. You can have many options to optimize images for WooCommerce stores. For instance,
 

You can choose the right format of your images such as JPEG, PNG, SVG, WebP, etc.

Compress images. You can do JPEG compression levels to 85 or lower to save your pages from slow loading.   

Make your images responsive to optimize their delivery for various devices.

 

Do Lazy-loading of hidden and off-screen images.
Make sure to use non-optimized images as they have huge adverse effects on website performance. Optimizing images is an easy and effective way to do WooCommerce speed optimization.
As slow WooCommerce sites can be a major downranking factor for search engines, WordPress provides image optimization plugins such as WP-Smush.it, EWWW Image Optimizer, or Hammy to reduce the size of images. These plugins and tools will give you optimized images without reducing
 

5. Allow Website Caching Via CDN

Caching is significant to speed up WooCommerce stores. Website caching helps in storing website resources in the visitor's devices, thus allowing them to load faster. Through storage of the website resources, caching helps in reducing the data delivery between the visitor's browsers, site database, and the server.

Content Delivery Systems (CDNs) handle website cache and deliver static resources. WordPress CDN decreases the distance between the individual user and the site's resources by reducing both network latency and TTFB.  

Cache Plugins provided by WordPress minifies HTML, CSS, and JS files. They come with a feature of Gzip compression which can help you minimize the size and download time of the files. They can also help your WooCommerce website images lazy loading.
6. WooCommerce Store Database Cleaning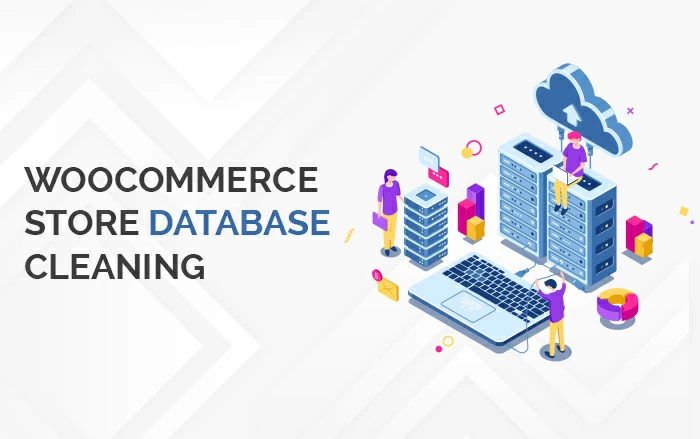 By cleaning up your WooCommerce database, speeding up WooCommerce is an easy and effective way. A database is the collection of data that your website stores. There are two ways to clean up your WooCommerce store database:  
Reducing unnecessary site

content from product pages, categories, tags, user data, reviews, site-wide settings, themes, plugins, etc.

Cleaning Transaction data such as order details, payments, inventory, etc.
Site content usually refers to the static requests whereas order placement makes a dynamic request. If the store's database is timely optimized, it may take too long to process such requests. Hence, make the database cleaning process your concern and optimize the database from time to time to remove unnecessary junk.
7. Disable AJAX Cart Fragments on WooCommerce
For generating instant feedback systems for WooCommerce shoppers, the AJAX Cart Fragments feature in WooCommerce is a very efficient help. Ajax Cart helps shoppers to know what & how many products they have added to the cart. However, despite its function, it can slow down website speed to a level down.  
Therefore, disabling AJAX Cart Fragments will help to boost WooCommerce speed and performance, if a website shows a high number of AJAX requests on a store.  
Get Your WooCommerce Store Speed Optimized Now!
W3SpeedUp is here to help WooCommerce storekeepers to get their speed optimized and boosted. We have been providing WordPress speed optimization services from the beginning of the occurrence of slow website cases. With a team of IT specialists with over 10 years of working experience, we have handled many websites and gained huge respect and appreciation in return.
When it comes to speeding up websites, we expect nothing more than the happiness of our customers. Our experts never leave a chance to ensure satisfactory results through precision, professionalism, and affordability.
So, to get your WooCommerce store speed optimized, you can feel free to place your order at any point in time. We are available 24/7.