Web hosting fulfills the foundational need when building a WordPress website. There are different types of WordPress hosting services available that come with many different features and functionality. While some start-ups go with shared hosting, some choose managed WordPress hosting to make the best use of the benefits and features it comes with.
So, you might be looking for a hosting solution that can not only fit your business needs but also ensure higher security. Managed WordPress hosting will be the best option.
Let's find out what managed WordPress hosting exactly is and the reasons why you should choose it for your website. 
What is Managed WordPress Hosting?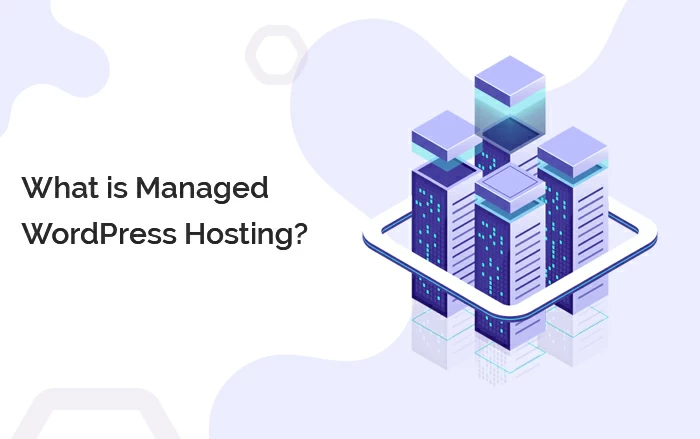 Web hosting is the storing of the website on a group of public servers to help visitors get access through web browsers.
Where in unmanaged hosting, you need to handle all the necessary maintenance, and security tasks, managed hosting takes care of all of them by the web hosting company.
That means, managed WordPress hosting is the web hosting service that focuses on managing day-to-day responsibilities by the host including server management and optimizing your WordPress software. The provider will take an active role in securing your server, updating software, taking backups, and making performance tweaks for you.
Thus, managed host for WordPress users makes them free from major tasks to focus more on their business.
5 Reasons to Choose Managed WordPress Hosting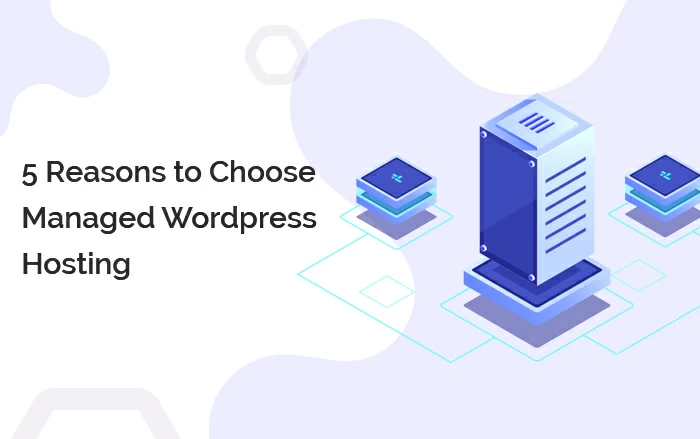 The benefits of managed WordPress hosting servers make them a better option for WordPress users. Take a look at the reasons to choose WordPress managed hosting over unmanaged hosting.
1.
Optimized for higher speed and performance
Users don't rely on slow websites. A slow WordPress website means you might be losing business sales, increasing your bounce rate, and affecting search engine rankings. Even a one-second extra delay in web page loading can lead to fewer conversions.
So, managed hosting is proven to be optimized for higher performance and speed, And they are designed to show uptime in performing their operations well.
Thus, this hosting can make sure to run your website as quickly as possible without placing any load of caching.
It will make you free from excess code, and plugins as their environments are fine-tuned to work with WordPress.
2.
Advance Security and Automatic Backups
Your WordPress is always at risk of malware and hackers. Malware attacks are constantly happening all over the world with many websites. Especially with the sites using shared hosting. Shared hosting, undoubtedly, handles essential tasks, however can't be reliable when security is the main concern.
One major security issue with shared hosting is what we called 'cross-site contamination.
Since sharing a server with hundreds of other websites is a major downside, it loses its efficiency with malware and ransomware attacks. On the other hand, managed WordPress hosting offers built-in advanced security features to prevent hacking Host always keeps a watch on any suspicious activity and stays ready to take website backup in case any breach happens.
Backups are automatic so that you can restore your site anytime in just one click without losing your database.
3.
Premium Technical Support
If you choose managed WordPress hosting, the technical support team always got your back. Many managed hosting companies stay active for 24/7 support and can easily be contacted through email, phone, and live chat.
Whereas, unmanaged hosting doesn't have professional support, and it is less personalized. It's hard to fix most issues on your own. So, if you don't come from a technical background, its managed hosting, specifically for WordPress, makes much more sense.
4.
Built with Scalability
Scalability is one of the important considerations for web hosting. With managed hosting, business websites with relatively low traffic throughout the year you can handle huge increases in visitors around sales events. Managed WordPress hosting has a service where your popular pages and files can be cached automatically so that the load on your WordPress database can be reduced.
Good managed hosting companies have the staff and infrastructure to take care of any expected or unexpected surges in traffic promptly and effectively.
5.
Create Staging Environment in Just One Click
You can create a staging environment with a click by using managed WordPress hosting. Staging environments allow you to make as many changes as you want without letting your website go down. It can help you test your new changes, PHP versions, and updates on a development site, not on your production site.
With standard web-hosting providers, testing often requires a time-consuming process of copying your site locally. then figuring out how to migrate the changes back.
A lot of managed hosting providers (Bluehost, SiteGround, HostGator) include one-click staging environments or dev environments to let you clone your website with one click.
You can then test the URL and also access it via all the typical methods such as FTP, SSH, phpMyAdmin, etc. Once you do all the changes, push your changes to production from within the dashboard.